My Story
In 2005, Paul sat down with an idea to create something so unique, that no one in the world had done before.
Paul has now created something totally unique for your school or organisation!
Run by Paul Brown, the creative mind behind the successful Magical Mayhem, and the artist who created 'The Hulk' and other Superhero Balloons as featured in The Sun, The Mail, Chat Magazine and The Saturday Show, Channel 5.
Creating Heroes
…with 100's & 100's of Balloons!
It will give the children a great, fun time where they become superheroes for the day. They will develop their leadership skills, confidence, hand-eye coordination, teamwork and problem-solving skills.
Making Learning FUN
Your participants will have the opportunity to build their own superhero headquarters using over 600+ balloons and to incorporate many aspects of team building while Paul will make them into superheroes through magic and balloons!
This workshop gives your school or organisation a different approach to learning and will develop students' personal and social skills. You cannot miss out on this amazing opportunity to try out Marvellous Balloons!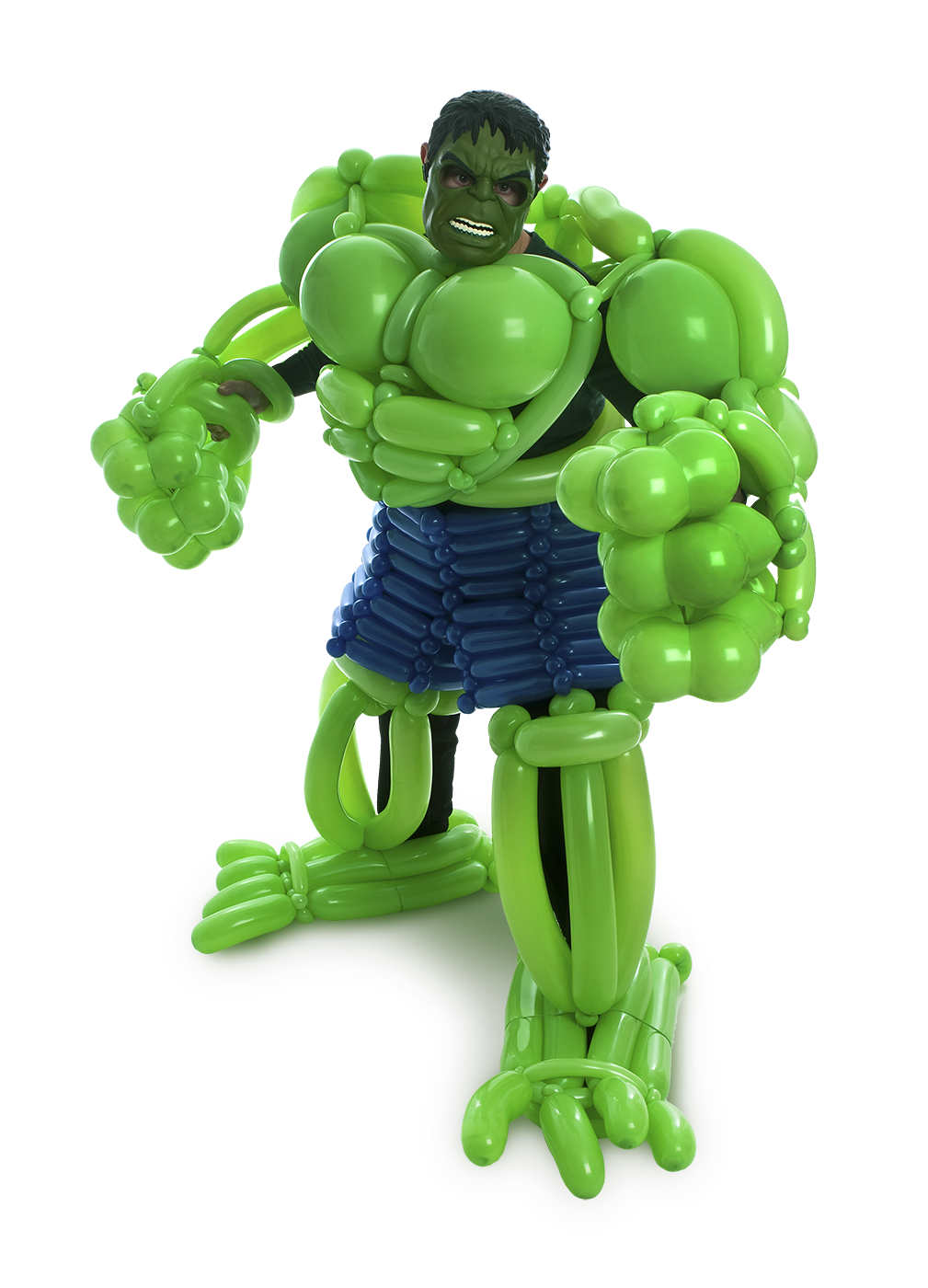 Marvellous Balloons is a 1-hour session and caters for 30 children. It is run in person by Paul who has enhanced DBS Clearance and full insurance. For more information and booking call: 07725 633433 or email paul@magical-mayhem.com