Children's Parties
Magical Mayhem understands your needs and your children's wishes – whatever their age.
With many years of experience and expertise in the area of Children's Entertainment and party planning, Magical Mayhem will provide a party experience that's perfect for both you and your children.
When the party starts, Paul provides a high-quality magic show which is tailored to the age of the group but also includes some of the most innovative magic routines so that the adults have a good time too! The main objective is to ensure that everyone at the party is entertained and has the best party ever!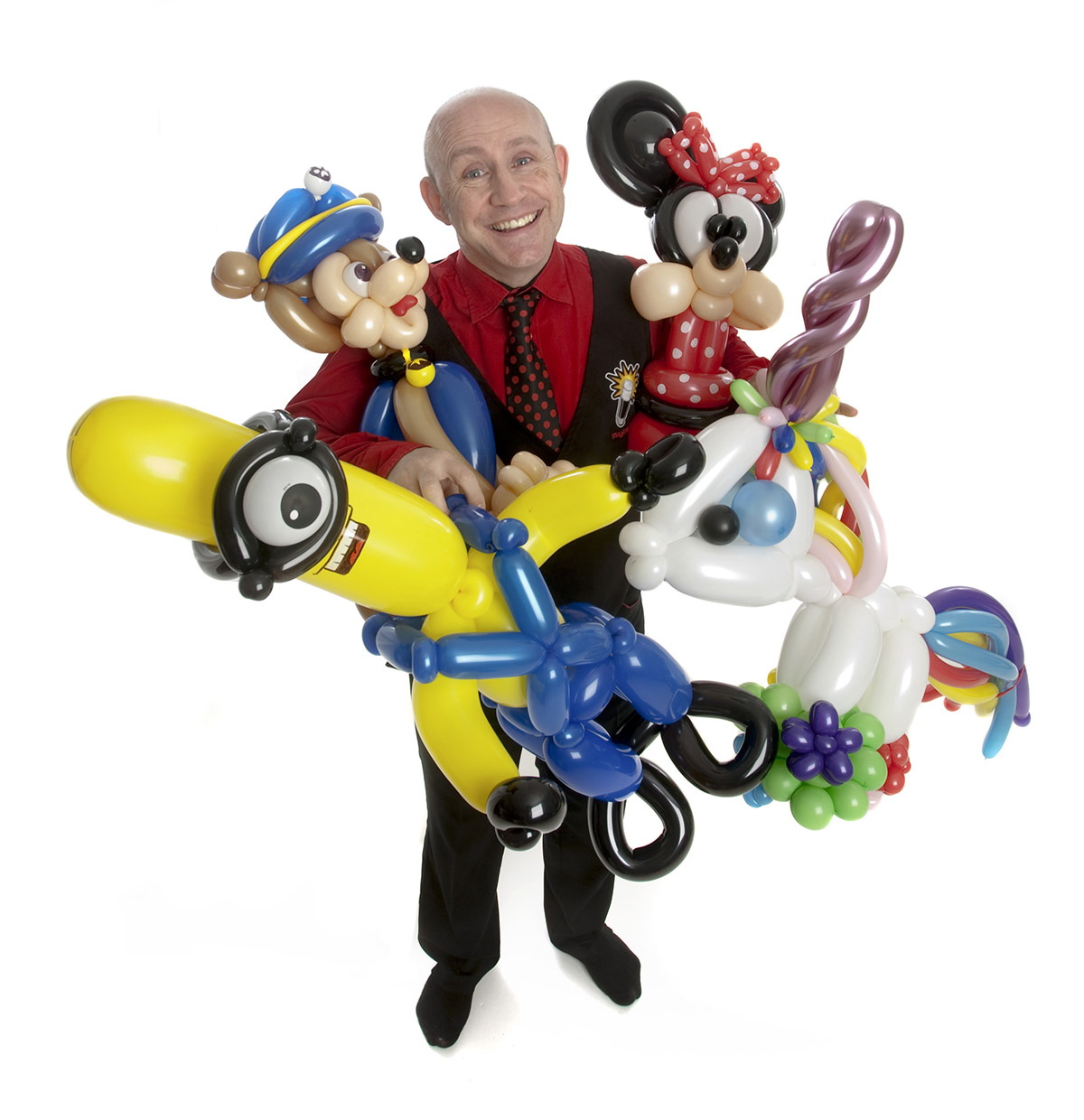 As a special gift, the birthday child will receive one of my amazing balloon creations. As one of the leading balloons artists in the UK I will create a balloon that is tailored for your child – so whether it is Rainbow Dash, cartoon characters or Superheroes that your child loves, I will make something truly memorable.
Choose from packages ranging from a one-hour magic show through to Magical Mayhem running the whole party. Paul will be happy to tailor a party package that's right for you.
One Hour Magic Show
Sit back and relax for a whole hour as Paul entertains the party guests with awesome magic, balloon modelling and comedy specifically geared to the age group and needs of the children.
There's lots of audience participation and children are encouraged to help with the magic throughout.
One Hour Fifteen Minutes Magic Show
For extra fun and excitement, try our balloon special. As well as awesome magic, balloon modelling and comedy specifically geared to the age group and needs of the children, we offer you an extra 15 minutes for Paul to incorporate a balloon workshop where the children can make their own balloon party hats.
Whole Party Package
In addition to the magic show, the 'Whole Party Package' really does take the stress out of kids parties. Paul will arrive early to welcome all the children as soon as they arrive, he'll organise and run all of the party. We do not carry out party games as we want everyone involved but will include several different activities (depending on the suitability of the venue). These could consist of unicycling, which includes the chance for the children to have a go. We also do peacock feather balancing (which is harder than it looks) and our unique UV section in which we allow the children to learn POI using silks in UV light. Often it is this section of the party that is one of the most memorable and unique times for your birthday child as they will get to share this experience with their friends.
He can even provide Magical Mayhem party bags crammed full of goodies* for them to take home.
*there is an additional cost for the party bags. For more information about these, call Paul